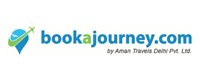 "bookajourney.com" is the most ambitious E-Commerce product of "Aman Travels Limited" – an organisation which is related in this field of Travel, tourism and hospitality for over 20 years now. In the last 20 years, under the dynamic leadership of Mr Deepak Narula, the organisation has grown many folds and now, from a small time ticketing agents we enjoys a status of "One Point Travel Shoppe"
Presently the group collective annual turnover is over US Dollars Sixteen Million and we have enjoys loyal clients base of over 50 majors corporate house, over 100 high worth individuals apart from over 500 Sub agency network spread across Northern India. We are proud to state that for the last couple of years we have shown an average growth rate of over 30%.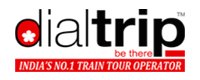 "DialTrip", (India's No. 1 Rail tour Operator) was established in 2008, with Headquarters at New Delhi and offices across metropolitan and major cities in India. The launch of Dialtrip is the latest edition in Hospitality business & with a deep vision and a determination to achieve excellence; we carry three decades of experience in tourism & hospitality industry, in 'Personalized Tours' for Outbound, Inbound & Domestic holidays, catering to individuals, family & cultural groups, corporate conferences & incentives. The trust of our customers and the associates has enabled us to create a stronghold in the trade with immense credibility.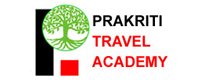 "The Prakriti Travel Academy" is a focused learning environment designed to assist retail travel partners in developing specialist skills and knowledge for the range Prakriti range of destinations on offer. Designed with the end user in mind, each course offered by the Prakriti Travel Academy is arranged to provide the kind of specialist knowledge that will enable increased sales to each destination. Set out in an easy-to-use format, each course is able to be completed in no longer than a couple of hours and offers accreditation that is endorsed by both the Prakriti Travel Academy as well as the Tourism Board associated with the destination.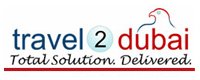 "travel2dubai" is a world class travel portal with a clear focus & mission – to provide the Travel Trade in India access to a One Stop Shop covering all their travel requirements for the United Arab Emirates (UAE) at competitive prices!
UAE is a large & rapidly growing destination for both business & leisure travel from India. The total visitor numbers (traveling for non-employment purposes) from India to the UAE is expected to cross 1 million by the end of 2015, making Dubai / UAE the largest outbound destination ex-India!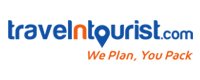 "Travelntourist.com" is India's fastest growing consumer direct travel service in india. Based at Heart of South Delhi, India. Travel N Tourist is a one stop travel Agency/ Portal that offers all travel related services from international and domestic flights bookings, hotels reservations, car rentals, customized holiday packages, sightseeing, Buses, cruises, business (MICE) along with foreign exchange, travel insurance and visa services.
www.travelntourist.com is the most ambitious e - commerce platform of "Hariom Air Services– an organisation which is working sincerely in Travel industry since last 12 years under the dynamic leadership of Pawan Kumar Arora, the organisation has grown many folds and now, from a small time ticketing agent we enjoys a status of "One Stop Online Travel Solution"