"Travel Tech Launchpad" for the Travel startups in India
(Anjulika Ghoshal - Dec 16, 2016)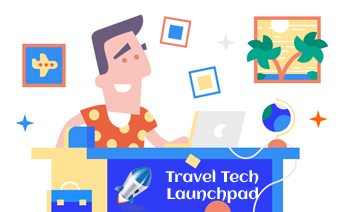 The FICCI is a respected old business organization in India. Known to be one of the foremost reasons for the success of the industry, it has backed up and fortified travel and tourism industry like never before.
It is an accepted fact that the evolution of technology with time should be introduced to the travel industry as well. FICCI's maiden initiative of the Travel Tech Launchpad is just another jewel of digital breakthrough in the travel industry from FICCI. It is primarily focused onto the travel start-ups.
It would be a common platform for the travel start-ups to seed their business and seek guidance in the 2nd edition of FICCI's event, named as the "Digital Travel, Hospitality and Innovation Summit". It is dated to be organized in 22nd-23rd March 2017, in New Delhi.
The idea behind the project is to promote the small ventures, so that they can inculcate technology in their business. This technological innovation will help prosper the Travel and Hospitality Industry.
It is a wide opportunity for those from the travel industry. There would be many industry experts, which will help you get best of guidance for your venture.
Travel agents can put up their new ideas and concepts about products or services. This is a great opportunity to spread your network into the travel and hospitality industry.
There would be start-up investors like Inventus Capital, Sequoia and Kae Capital present in the summit, gain the best of experience from there.
The Indian travel and tourism industry is a booming industry. It is all set to touch the new heights of success with the latest technologies, joining the trade in the last few years.
You can well guess from the increasing influence of this sector on the country's GDP, the major impact it has on our economy.
The growth rate is an astonishing 7.2 % per annum within the span of 2015 to 2025.
#Exploit the new avenues of travel industry in the best possible way...