Travel Management Companies in Corporate Industry
(Anjulika Ghoshal - Dec 16, 2016)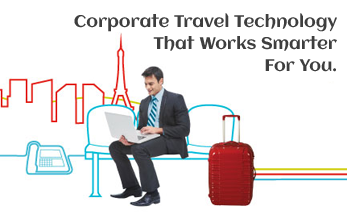 What makes the travel management company a handy tool for the corporate industry?
The travel management companies with the help of travel technology enable ventures to organize trips and conducting seminars plus arranging long business tours across borders, in no time. Planning the budget and saving money, at the same time is the motto for the travel management companies.
There are smallest nuances like the safety of the employees travelling, the services to be delivered according to the company rules and the individual choices. The expenses of the employees and keeping a check on the same. All these and much more is offered from the TMCs to each company.
Travel expenditures are managed in such way that the offers are beneficial to both the parties employers and the employees.
Travel managing is a gameplay where only the expert travel agents, especially those experienced in corporate tours handles well, understanding the tits and bits of policies of the company. The TMC makes sure you shall get the preferred vendors which includes hotels, rental cars and airlines, ensuring best rates as well.
Benefits like frequent traveller rewards plus the assurance of the unused tickets are not wasted, other offers to redeem points are the value added services provided by TMC, if it is being attached to a particular corporate venture.
They make it easier and simpler for you, with easy-to-use softwares & reporting tools, you can maintain control over reducing costs and other related expenses.
Other than all this risk management company are associated with the TMCs making sure, you are away from any health related issues while travelling.
These are some of the many benefits associated with the travel management companies being picked up by the corporate industry.
There are many more facets, positively hidden beneath the offers! Try Now!