Introduction to Travel Technology:
A new phase of IT industry!
(Anjulika Ghoshal - Dec 16, 2016)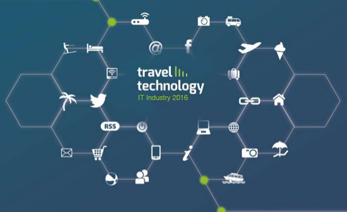 Travelling today is much easier than the earlier times. Standing in queues is a long lost trouble. Everything is just a few clicks away and generally accessible from any corner of the world. These days there is yet more easy way out, you can contact the agencies operating and arranging various trips, vacations, leisure plans and business travels. They have access to each and every kind of network of accommodation, food outlets to vehicle for travel and other utilities of travel.
These travel and tour agencies or some have become large flourishing venture organising tours at a large scale, run on the basis of these supply units. Today, the travel technology has made it easier for them to make a unitary platform for the utilities and handle it in a comfortable way.
Travel technology is the part of IT industry, which delivers access to various travel agencies, units and companies through travel portals making in sections for accommodation selection, vehicle option, restaurants, etc. Picking up itineraries and various other easy to use applications are integrated for both the clients and the travellers.
Travel technology through its speedy, comprehensive travel management system makes travelling arrangement a cake walk. Its various tools and apps like API integration to make B2B and B2C plus B2B2C portals, GDS integration, white label solutions, travel cloud suite, CMS development are a few of the many ways through which travelling and arranging travel has become a child's play.
Market assess shows the great rise in the number of travel agencies giving a boost to the competition in a global scale. Travel technology in India is witnessing revolutionary changes. It is the need of the hour and technology is delivered at its peak value.
This is the time to make money through various ways, in a constructive manner, involving the science of IT and enthralment of travelling.
This is the call for all travel arrangers!